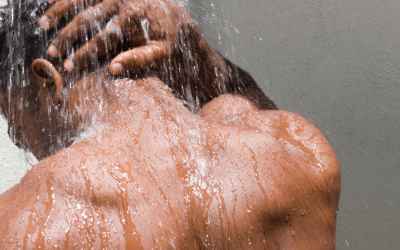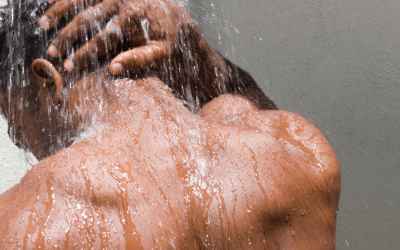 For some men, fake tanning is like second nature! However for others, even talking about fake tan for men can feel taboo. I'm sure which ever side you fall on, you can agree that you never want to lose that summer glow! 
In fact, look at the male celebrities who are considered the best looking guys in the world…Brad Pitt, David Beckham, George Clooney. What do they all have in common? They're all tanned. 
Did you know that in 2016, almost three in 10 (27%) men aged 16-24 used self-tan? It's more popular than you think. 
Now unless you have been living under a rock, you will know that spending hours in a tanning bed or under the blaring sun is a sure-fire way to damage your skin. This leaves you with other options such as spray tanning and self-tanning.  
Self-tanning is often the preferred way to tan by men for a few reasons. It is private, it is done from the comfort of your own home and does not require assistance from another person (unless you enlist a friend to help get those hard to reach spots on your back!)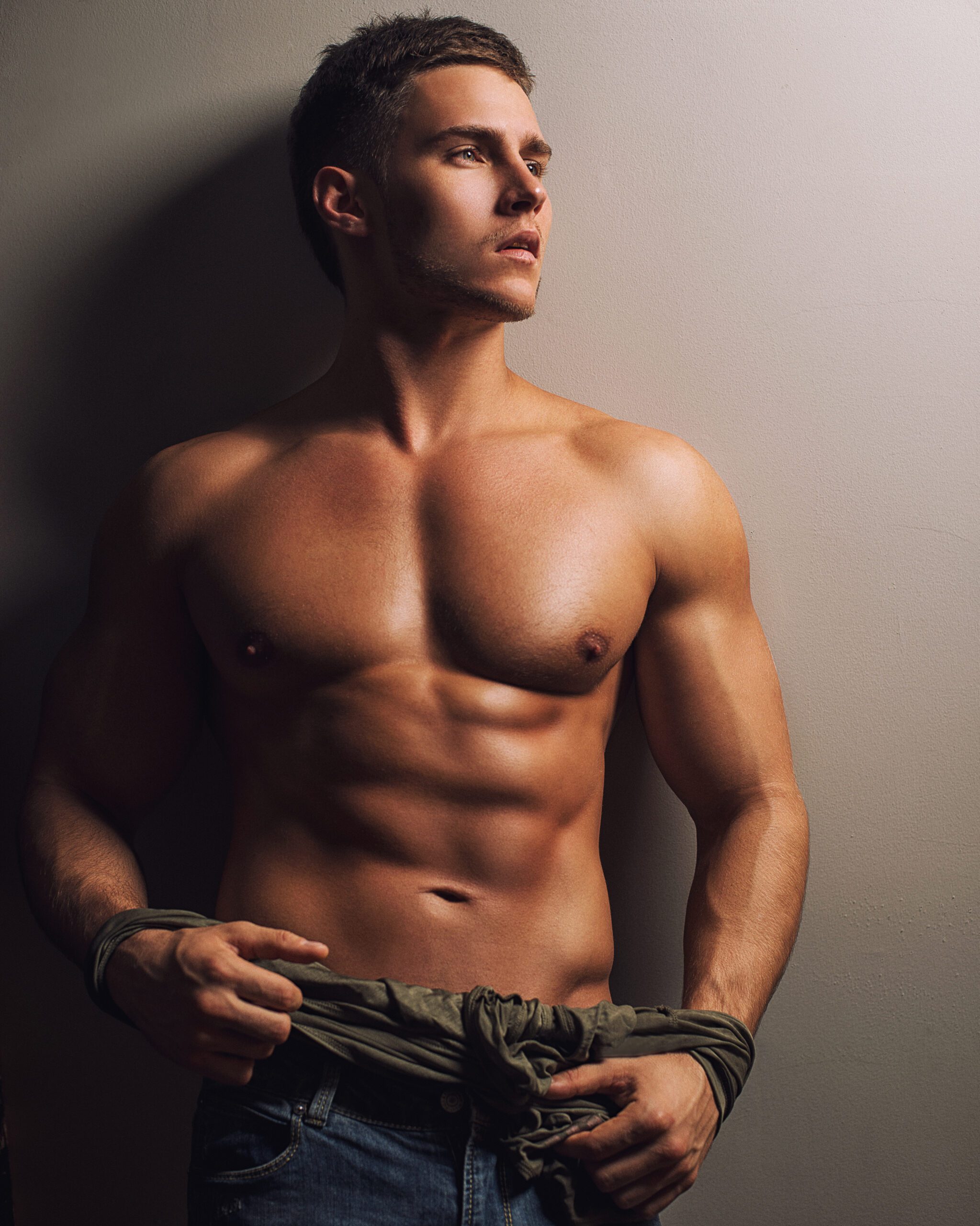 Why do some men avoid f
ake tanning
?
Why do some men turn a lovely tomato shade of red when fake tan for men is mentioned? For many it can come from 'tan disasters' on tv…we all know how Ross ended up on Friends! Or maybe you had an ex-girlfriend who opted for a stunning shade of orange? 
If these are your fears, then let me tell you the real truth… 
These tango disasters are not in your future! Fake tanning does not have to be dark or in your face, it is complete personal preference. Even a subtle bronze glow can enhance your look and define your muscles which makes it especially popular with men that work out. 
If you are putting all that time into building muscles and tone then why not put in that extra time to maximise the results? 
How is fake tan for men different? 
uGlow Tan for Men is a hydrating self-tan with Hyaluronic Acid for flawless golden skin with no stickiness, no smell and simple application leaving your skin naturally glowing. 
All you need to do is spritz it on and gently massage it in, preferably with our recommended mitt and brush, and then your tan will be dry to the touch in 60 seconds meaning you are good to go about your day! 
Our fake tan for men has been specifically formulated to have minimal odour and is specially formulated to work with each individual skin tone allowing your result to be completely individual to you. 
It also utilises clear water technology to give you a unique glow and has a clear application! Yes, that's right, no more stains on your bedsheets and clothes!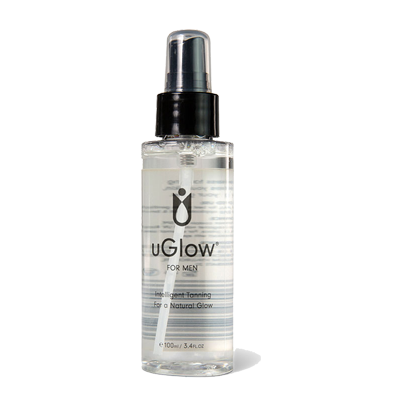 Top Tips for Fake Tanning
If this is your first time fake tanning, it can seem daunting so here are a few top tips to help it go smoothly. 
Moisturise

, moisturise, moisturise! Our skin renews its top layer and if you want your tan to last as long as possible then you want to keep your skin moisturised at all times.

 

If you shave any area of your body, including your beard, then you should shave at least 12 hours before you apply your tan to ensure your tan has the perfect base to stick to.

 

Exfoliate

! Exfoliating any dry areas on your body is a vital step in the fake tanning process to keep your skin smooth, avoid patchiness and increase your tans longevity.

 
If you're a first time tanner, we will always recommend for you to carry out a patch test on a small area of skin 24 hours prior to tanning. Choose somewhere easily coverable if you do not want it visible to the public.  
Whether you are a newbie, making a switch for the benefit of your skin, or a pro in the fake tan scene, our uGlow Tan for Men will revolutionise the way you tan! Check it out here. 
Our fake tanning mitt and brush are god-sends for people starting out their tanning journey too, nothing makes a tan better than a quality application! 
If you want to stay up to date on all the latest tanning news then you can sign up for our newsletter using the form below, you won't regret it.